Andrie533 - Game Multiplayer Online Role Playing Game atau MMORPG adalah permainan role playing game (RPG) yang melibatkan ribuan pemain untuk bermain bersama dalam dunia maya, yang terus berkembang pada saat yang sama melalui media Internet dan jaringan. Ada beratus-ratus game online bertipe MMORPG, Namun kali ini saya akan 5 Game MMORPG Dengan Grafik Terbaik. Penasaran dengan Game-game tersebut? Inilah 5
Game MMORPG Dengan Grafik Terbaik
5.

Dragon's Nest
Apabila kamu suka dengan game MMORPG yang penuh dengan aksi cepat dan pertarungan point-and-click, maka Dragon's Nest cocok banget nangkring di komputer kamu. Melalui dunia yang cantik berikut tokoh-tokoh yang menarik untuk disimak, Dragon's Nest selalu menjadi pilihan alternatif oleh banyak orang dari beragam usia. Pertarungan dan combo yang terjadi pun bisa dikatakan mengagumkan karena tidak hanya mengandalkan kecepatan, namun juga posisi dan strategi.
4. Elder Scrolls Online: Tamriel Unlimited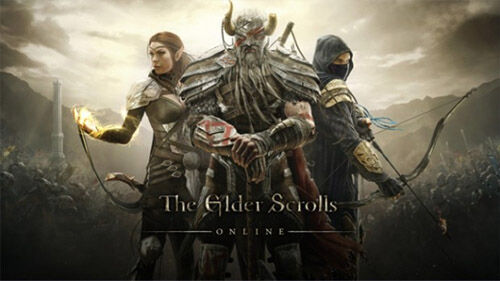 Game berikutnya ada Elder Scrolls Online: Tamriel Unlimited. Melihat grafiknya saja kini sudah tau aspek apa yang menjadi andalan oleh game ini. Selain itu Elder Scrolls juga dilengkapi oleh banyak sekali quest dan leveling yang beragam. Jadi kamu dijamin tidak akan bosan dalam memainkannya. Nilai plus juga patut diberikan kepada sistem kontrol yang dimiliki oleh game ini. Ia sangat sesuai dengan berbagai kontrol termasuk joystick sehingga aktivitas bermain dapat tetap maksimal.
3. Age of Wushu
Age of Wushu adalah game MMORPG Favorit saya. Game ini juga ada di Indonesia namun sayang pada pertengahan 2015 Game ini telah tutup.
Saat karakter sudah masuk ke dalam game, kalian merasa bahwa sistem lingkungan di Age of Wushu sangat detail. Mulai dari NPC dengan gerakan dimanis, dimana ketika karakter menabraknya, mereka akan memberikan respon. Lalu suara lingkungan seperti suara anak-anak bermain, suara kayu yang terbakar, bayangan dan pencahayaan lingkungan yang begitu nyata.
2. Black Desert Online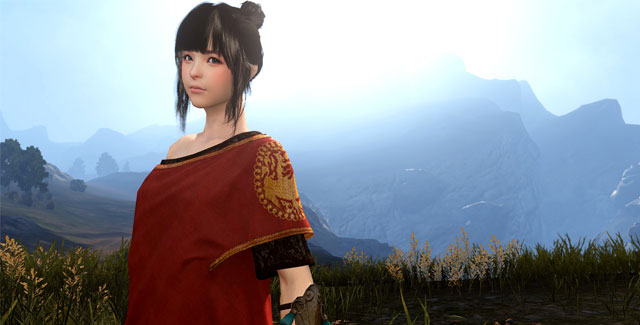 BDO atau Black Desert Online saya berikan pada posisi 2. Detail yang ditunjukan game ini sangatlah luar biasa, karena mulai dari karakter, gameplay dan pemandangannya sangat luar biasa. Disini kita bisa mengambil kuda liar dan tentunya yang paling saya senang yaitu melihat pemandangannya dari atas bukit atau melihat npc sedang bekerja.
1. Moonlight Blade
Dan Posisi Teratas dalam
5 Game MMORPG Dengan Grafik Terbaik
adalah Moonlight Blade.
Game ini sangat keren, dengan kualitas grafik yang memukau dan gameplay yang sangat bagus tidak heran posisi teratas saya berikan pada Moonlight Blade.
Ada beberapa informasi bahwa game ini.
-Memiliki luas World game 18x Skyrim
-Menyediakan jarak pandang 2.300 Meter
-2200 Jenis tanaman. Dengan grafis yang memukau
Game ini sendiri dibuat dengan kerjasama produsen film untuk mendapatkan gameplay yang real seperti di film film kungfu. Dan juga untuk pembuatan permukaan tanah Development game ini menggunakan citra satelit untuk hasil yang lebih baik. Namun sayang game ini hanya merilis versi bahasa China, dan belum keluar versi Englishnya.
Itulah ke 5 Game MMORPG Dengan Grafik Terbaik. Jika menurut sobat ada yang kurang, Bisa ditambahkan di komentar ya.